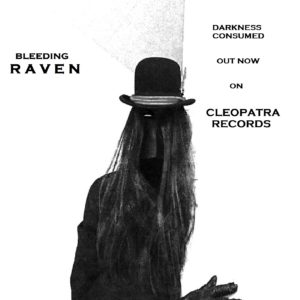 I can't believe I haven't done an update in so long. Well, much of that is because of the fact that in October I lost my hearing in the left ear completely and that has more or less changed…everything. The right ear is weak and so doing music going forward is more or less impossible or very challenged.
That said, I need to highlight that there's been a lot going on with my other project BLEEDING RAVEN with the release of "Darkness Consumed" on Cleopatra Records. It is now available on all digital suppliers including for example, "Spotify" Darkness Consumed on Spotify
Also, I've been busy with tons of interviews, and I will add only a handful here as links. (there are many) I do hope to get at it better than this soon but I'm a one man outfit and I suck at administrative stuff so…will keep trying.