Fall is here. Time for an update. Long overdue actually.
First of all, I want to say a few words about my other project "BLEEDING RAVEN". The album "DARKNESS CONSUMED" is now available on iTunes, Bandcamp, Spotify, YouTube Music and many other digital providers. This project is an experiment in more abrasive industrial/aggrotech. Some have referred to this album as having an "ominous vibe to it".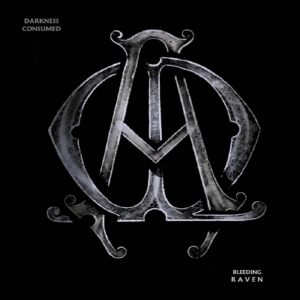 I began 'messing about' with this style of music already with some of my Gnostic Gorilla Releases. I believe that one of my first tracks that I did of this genre was "Arrogant Puppets". The album "Rotting Empire" on LGP-ONE and the EP "Freak's Mind" on Throne of Bael Records has some elements of aggrotech. In the Spring of this year, I wanted to initiate a project that was more or less completely aggrotech or dark industrial. That's when I decided to pursue the "Bleeding Raven" project. That project produced 6 tracks with 4 excellent mixes and thus "Darkness Consumed" was born.
I'm very proud of this album. Truly believe it's one of my best. I put a lot of hard work into it. It's strange that I seem to appreciate the album more now than when I first finished it.
Cleopatra Records were interested in releasing it, but I went ahead and released it on LGP-ONE, the original label for all things Dean Mason/Gnostic Gorilla. Now, it doesn't mean that some day, Cleopatra won't rerelease this album. We will see. It's worth noting that "St. Basil's Asylum" was a rerelease that they issued, but it was originally released on LGP-ONE.
Cleopatra Records is a growing label. It has a plethora of amazing and classic bands on their roster– to name a few: Ministry, Lords of The New Church, Rosetta Stone, Joy Division, Berlin, The Mission, Christian Death, Peter Murphy, and so many more. They even have some rare Duran Duran music on their roster and have released for the US many of Gary Numan's albums from his "Numa Records" era. This doesn't include their film projects which is growing, possibly faster than the music itself. With names like Jack Kilmer and William Shatner and even Glenn Danzig and so many more. It's an amazing time for them and I'm happy for them. It just may be that they've become too big for a very niche act like "Bleeding Raven" — and I say that, NOT because they said so–it is my own observation. So I decided to release "Darkness Consumed" on LGP-ONE as I had a different time frame in mind. We will see how this project goes.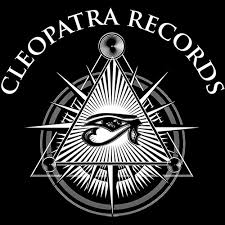 As far as I know, Cleopatra Records will release the final Gnostic Gorilla album "Shaman Rave" sometime before the new year, but this has yet to be finalized. As soon as I know, I will post it here and on Face Book.
I'd like to get a bit philosophical or introspective perhaps here for a bit. All of this music 'stuff' was truly an experiment for me, and it was with one goal only–to find a way to seek out a creative outlet…a desire to participate if you will– in an artistic pursuit. I emphasize "artistic pursuit". This began in 2012 in earnest. (well…technically much earlier…2001 and in fact my first 'single'–a literal 45 rpm was released in 1984…I was a kid) In my wildest dreams I never thought it would amount to much more than posting stuff on the world wide web and participating in a 'cyber space' Gothic campfire sing-song Kum-bye-ya exercise. I never imagined having a label releasing my music, or having my music appear on compilations (many) or any of this. I've had quite a few interviews, and there is a mild groundswell interest. There are Gnostic Gorilla releases on 4 labels. (Cleopatra Records, Nowhere Now Records, Throne of Bael and KL Dark Records) This is all quite interesting and quite surprising I suppose.
I have to say that I am ever so grateful to the many people who have supported me in my artistic pursuit–my mom and dad and family, my 'bestie' friend Kelly and Ian and also the author Martin Popoff. I'm also extremely grateful to the people whom I've met in this …shall we say…'industry'. I'm referring to people like William Westwater of Fear Incorporated and Voodoo Bible and Pandemonium Bureau (to name a few of his projects). William has been almost like a mentor to me and I call him a friend. He guided me and advised me many times in the past year or so and were it not for this 'artistic pursuit' …I wouldn't have ever met such people. I also mention Crix Raynor whom I've worked with on a couple of songs (a very decent lad) and also Josh Guinan of Dark Essence Radio who played, a ways back, "Arrogant Puppets" on his show. I'm also grateful to "Drearia Music" who has released "The Dark Wave" compilation of which I am featured in most of these releases. I could go on, but I'd be here all day. I'm just grateful to have met/encountered these people in a 'virtual way' of course.
I want to mention here as well, my friend Marcel from "Battlemoose". He and I are working on a little BM Ambient album which should be released by the time the snow begins to fall. Marcel has been an amazing support and I'm humbled to work with such a talented person.
I also want to thank Johnny Kelly of Type O Negative and now "Silvertomb". Johnny has been supportive in many ways and I am truly grateful to him for that. I wish him the best with "Silvertomb".
All this said, there is certainly a dark side to the industry. There's not always the best peer support, especially from 'established' artists who are merely fixated on holding on to their thrones. It's the way it is.
For me, I prefer to focus on 'artistic pursuit' and leave the hero worship stuff to the big boys and gals. People like me are merely 'peasants'. So be it.
And that brings me to the conclusion: after the release of "Darkness Consumed" (Bleeding Raven) and then eventually the last "Gnostic Gorilla" album–"Shaman Rave" and the Luna Melancholia EP with Battlemoose and also an EP with Crix Raynor, I will take a serious look at what I want to do with this 'artistic pursuit' going forward. I will promote what I have already released and then we will see. I have no illusions or delusions. (I hope) One day at a time.